Education is a crucial part of a person's life. Just like one need food, clothing and shelter, he needs quality education to live a better life and also to secure his and his family's future. It is the foundation of a country's progress. It is rightly said that a country should work on providing quality education to its students and for that, you need an experienced teacher. Most of the school teachers give their best while teaching. They are concerned for the result of students but sometimes few teachers are not much concerned about the result of the students, they care just for the heft amount ( here we are talking about exceptions) they are paid. Some students too face difficulty in understanding concepts taught by a particular teacher. Institutes and coaching centres come to the rescue then.
Students love to study with peer group but some of the students don't prefer group coaching and they opt for private home tuitions. A good home tutor has some qualities that you must look for. Let's check out 5 qualities of a good home tutor. Here you go:–
5 Qualities To Look For in Your Home Tutor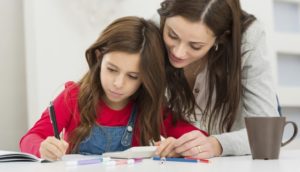 Punctual
Being punctual is very important. A teacher may be very good in teaching and clearing the concepts but if he or she is not able to take classes on time then it's if of not much use. We understand that he or she may be stuck in traffic sometimes but coming late on a regular basis will not be counted as a good sign. If your home tutor is not punctual with time and is also not ready to give you extra time, then it's time that you need to think again. If possible you should ask your teacher to reach on time and if becomes a daily routine, you should give a thought to changing your teacher.
2. Highly Qualified and Experienced
Make sure that the teacher how is teaching you has good qualifications. You must also ask them their teaching experience because if you are in board class then experimenting with a fresher teacher will not be a good option. Experienced teachers are fluent with their subjects and this you will come to know in the first demo class itself. You should always ask for one or two demo classes because by doing this you will get an idea about their teaching skills.
Also Read:  Best Web Designing Institute Rohini Sector 22 Delhi
3. Provides Study Material on Regular Basis
If your home tutor provides you study material on a regular basis then you must think yourself lucky because half of your problem is solved. A good set of notes will definitely help you to score good marks in the final exams. They contain all the important course material in short format and also the important questions of previous years.
4. Takes Regular Tests 
Tests are the best way to analyze a student's learning and understanding. A good home tutor will always take tests on a regular basis. He will also provide assignments and other support materials so that your child scores good marks in the exams.
5. Always Ready to Work On Your Progress
The topmost quality that you must look for in a teacher is whether he or she is able to give you extra classes during exam time. You may need more classes to cover the syllabus or clear your doubts. A good home tutor will be ready to work hard with you. He will give you backup classes if you need them
So, these are the 5 top qualities that almost all qualified an experienced teachers will have. We at Achievers Hub Institute provides you the best home tutors for various subjects. We have experienced teachers in our faculty who has already helped thousands of students to excel. Right now we have Home tutors for the following subjects.
Best Home Tutors for English
Best Home Tutors for C++
Best Home Tutors for Maths
Best Home Tutors for IP
Best Home Tutors for Business Studies
Best Home Tutors for Accounts 
For any query, contact: 7503458306