Best Website Designing Institute in Rohini 
Web Designing Institute:   Website Designing is one of the popular courses that youngsters wish to do. IT has seen a lot of growth and the young generation is getting attracted towards this dynamic field. The field of Information Technology is extremely vast. Website designing is also a part of it. Everything you see on the internet is a network of information. All the information on the Internet is present in the form of websites. Many of you must be passionate about Web Designing and Development. If you too wish to own a website but don't know how to proceed then you are at the right place. We at Achievers Hub Institute are here to provide you the best course for Website Designing and Development. We have a team of Professional Web designers and developers who run their own web solutions company.
Best Website Designing Institute in Delhi
We provide in-depth Website designing and development knowledge in this course. The duration of the course is 4-5 months depending upon the schedule of the classes. There are various time slots available for students according to their routines. You can choose the days and timing slots of your choice.
Job Oriented Website Designing course in Rohini, Sector 22 Delhi
We at Achievers Hub Institute provide placement assistance to the students. We have the best trainers of the industry which will help you to find your dream job. We have trainers who have more than 15 years of experience in the Web Industry. We will help you to learn to design websites that are search engine friendly. SEO is the backbone of search. Google dominates all the search engines and to rank your website on Google, you need to learn at least a few basics of SEO along with website designing and development. We also teach complete WordPress Training too. WordPress is one of the most used CMS in today's time. A large percentage of the top blogs and websites around the world are designed on WordPress only. We provide internships opportunities and also provide job assistance to all our candidates. Weak students are given backup classes so that they can also excel. During the course, students are made to work on live projects of clients from all over India and other countries.
Website Designing Course Module
Full Web Designing and Development Course
HTML language: Basic To Advanced
CSS
WordPress
Java
Javascript
SQL
PHP
Backend Training
Content Creation
Standard Website Designing Course Module
HTML
CSS
WordPress
Content Creation
Backend Training
Our institute is well equipped with the latest computers, has a comfortable learning environment. The rooms are fully air-conditioned and we have comfortable seating arrangements for the students. Our previously trained students are working in the top MNCs, or running their own websites and earning a handsome amount of money online. Some of them are working as freelancers and have successfully completed a lot of web projects under the guidance of our trainers. Regular study materials is provided to the students. We provide both offline (hard copy) as well as online learning materials to all our students. No extra charge has to be paid for the study materials. This is inclusive in the fee for the Web Designing course you choose.
Affordable FEE STRUCTURE
The reason that a lot of students prefer Achievers Hub Institute, Rohini Sector 22 for Web Designing and Development courses is that we provide excellent Web designing coaching at a reasonable charge. We also have installments option for those who can not afford to pay the amount at once. We have 3 and 5 installment plan for your comfort.
Portfolio of Few Of Our Websites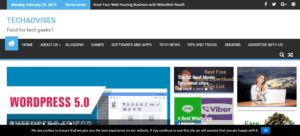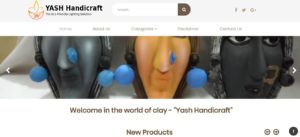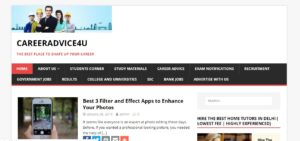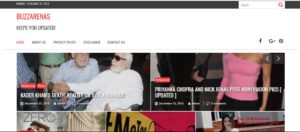 For Course Enquiry:–
Contact:
7503458306
Email: [email protected]