Best Home Tutors in Rohini, Delhi
Best Home Tutors in Sector 22, Rohini        Teaching is an Art! To teach students properly, you should understand how to handle them. Not all the students are same. Every student a good is unique in one or the other way. So, being a parent you need to assure that your child gets the best teachers. At Achievers Hub Institute, we have the best teachers in our faculty. Some students are not able to cope up with studies in an institute, so they need a special attention as compared to others. So, Home Tuition is the best thing for such students. With So many Home tutors in Delhi, it becomes to find out the best teachers for your child. We relieve you from this burden by providing you the best Home Tutors for various subjects. We have the top tutors of Delhi for All the subjects and classes.
Best Home Tutors in Delhi | All Subjects & Classes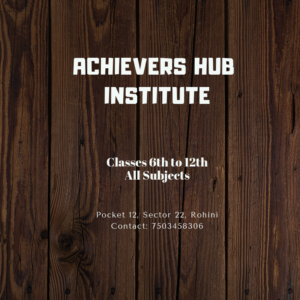 We have the top tutors of Delhi in our teaching faculty. The teachers are highly experienced and have years of experience. With years of teaching experience, they have learned how to handle different types of students. The teachers are punctual and are always on time for their classes. Regular tests are conducted by them and test reports and assessments are shared with the parents. The best thing about the home tutors sent by us is that they make sure that all the concepts are clear to the students. All the topics are explained in a detailed manner. Our Home Tutors try to give practical examples wherever possible. And even after this some concepts are not clear to the students they can ask as many times as they want.
Areas Covered by Our Teachers in North Delhi: Rohini Sector 1,Rohini Sector 2, 3, 4, 5, 6 to Rohini Sector 9, Rohini Sector 10, 11, 12 , 13, 14, 15, 16, Rohini Sector 17 nd 18, Rohini Sector 22, Rohini Sector 23, Rohini Sector 24, Rohini Sector 25, Rohini Sector 26, Rohini Sector 27, 28
Complete PitamPura
Other Areas Covered: Punjabi Bagh, Moti Nagar, GTB Nagar, Uttam Nagar, Dwarka, South Delhi
Best Home Tutors for Science in Delhi 
Best  Home Tutors for English in Delhi
Best Home Tutors for Accounts
Best Home Tutors for Physics
Best Home Tutors for Chemistry
Best Home Tutors for Biology
Best Home Tutors for C++, IP, and Java
Best Home Tutors in Rohini 
Best Home Tutors in Pitam Pura
Why You Should Hire Home Tutors from Achievers Hub Institute
1. Punctual Teachers
Our teachers are punctual and they are always one time. They stick to their time schedule. Whenever they have to take an off from classs or something they will inform you in advance.
2. Highly Qualified and Experienced Teachers
All the teachers in Achievers Hub Institute's Faculty are highly qualified. Most of our teachers are post graduates. We also have teachers who teach in school, B.Ed completed teachers etc. If you wish that teachers teach and communicate your child in English language then they will keep this in mind and will teach in English language only.
3. Regular Tests and Assignments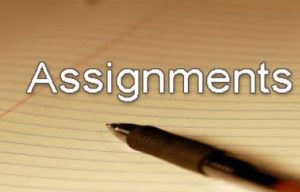 Our Teachers take regular tests on weekends or after every chapter of the subject. They provide last year question papers and solutions to the students. The reports of these tests are always shared with the parents. They then advise the students how to resolve these errors and make sure that all the questions are covered in the test. Assignments are also given on regular basis to the students.
4. Affordable Fee
The reason why you should hire from Achievers Hub is that we provide teachers at a reasonable fee. The fee of our teachers will always be in the budget. Our teachers will never compromise on quality and will always give their 100% efforts while teaching the students.
5. Teachers for All Subjects and Classes
We have 100+ teachers in our faculty. We have teachers for all subjects and classes. We have separate group of teachers for the primary class students. We have highly qualified teachers for all the streams Science, Commerce, Arts and Humanities.
Best Home Tutors for Maths in Delhi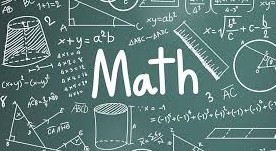 Maths is not everyone's cup of tea. Our teachers will make help your children to master the basics of Maths subjects, They clear all the concepts in detail. They focus more on clearing the formulas and basic understanding. Quick maths is also taught in classes so that students can calculate the answers in less time.
So, these were the main reasons that why you should hire a tutor from Achievers Hub Institute. If you are looking for qualified teachers in less budget then you are at the right place. You can drop us a mail @[email protected] or call us on 7503458306.
Reach Us at: 
Deepak Sir 7503458306 (WhatsApp)
Meet us at:-
Achievers Hub Institute
Pocket 12, Sector 22, Rohini, Delhi-110086
Landmark: Indane Gas Agency