WordPress Course: Rohini Sector 22 Delhi
WordPress is a content management system which has a wide range of features. It is one of the best CMS amongst all others. It gives you the maximum number of features and controls. Matt Mullenweg is the founding developer of WordPress. He is also the founder of Automattic. This is the single platform which is used by most of the publishers and content creators online. The reason that most of the publishers prefer is that it is easy to use and even a person who does not have programming skills can make a professional website. It has plugins which make the work easier.
WordPress Content Management System: Wiki
WordPress is a free and open-source content management system. It is based on SQL and PHP. The WordPress features are plugins and template hierarchy. It is used mostly by Bloggers but can also be used for web content. Businesses are using WordPress for reaching out to more customers and clients.
Few years back not everyone could design a fully professional website. Plugins are predesigned program codes which you can install and activate on your website. For every function, there is a plugin. If you need to customized your website's appearance then there is a plugin for that. If you wish that your customers can locate you on a map then that too is quite easy with WordPress. You just need to add a plugin for that. You can set up email and push notifications for your potential customers. Though WordPress makes web designing easy you definitely need a WordPress expert who can teach you everything from basic to advanced.
Also Check: Free English Grammar Master Course
WordPress Coaching in Rohini: WordPress CMS course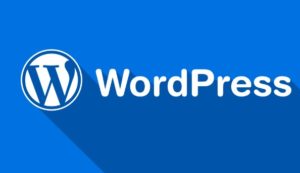 Rohini is a hub of institutes. It has numerous institutes for various courses and subjects. At Achievers hub Institute we have started a batch for WordPress. If you are looking for the WordPress Coaching then you are the right place. WordPress batches will start from the month of April. In this batch we will start from the basics of WordPress. In the beginning classes we will introduce you to the WordPress platform. Then we will discuss the most important plugins that everyone should use. We have a reasonable fee for WordPress coaching and we are sure that we must be the first one to provide best WordPress coaching in Rohini. Undoubtedly it is one of the best WordPress training institute in Rohini Sector 22 Delhi.
WordPress Course: Syllabus
Overview of WordPress
Installation of WordPress
Basic BackEnd Knowledge
Introduction to Plugins
Plugin Installation and activation
Setting up of plugins
Usage of Tools
WordPress Security
Designing Beautiful Templates for WordPress
Setting Up Basic Pages
Content Writing Overview
Content Writing Tutorial
How to Write a Master Piece Content
WordPress blog creation: Complete Tutorial
Social Pages Setup for Your Blog
Google Analytics and Google Webmasters Setup
Basic Content Marketing
Basic Social Media Marketing of WordPress Blog
In this course we will teach you the basic of designing a WordPress blog. Designing a WordPress blog alone is not enough is you wish to earn from it or wish to make a WordPress blog for your business. Promoting and marketing it is also important. SEO is one the best marketing strategy which may fetch you organic traffic that converts into clients. Along with complete WordPress knowledge we will teach you the basics of SEO and social media marketing. Social media platforms like Facebook, Quora, Google +, Pinterest, Medium can bring a massive amount of traffic to your wordpres blog. We will tell you that with NO EXTRA FEE!
Reasons Why People Prefer WordPress
Free To Use
The best thing about WordPress CMS is that it is free of cost and you do not have to pay anything to pay for using it. There are two versions of WordPress, WordPress.com and the Wordpres.org version. In the WordPress.com version, you will get the minimum features and all the things will be managed by the WordPress community. We suggest you to make a self-hosted WordPress blog. To make a self hosted WordPress blog you need two basic thins: Domain name and the Hosting.
Domain Name is the identity of your blog. You should choose a good, unique and short domain name. Short domain names are easier to remember as compared to long ones. Second thing you will need is a good hosting service provider. If you are looking for a quality hosting service then you may contact us on the contact details mentioned below. We provide quality hosting to all our students. Students may opt to buy it on their own if they wish to.
2. Customization is Simple
With WordPress, the appearance and basic customization is very simple. Using themes and plugins you can design an elegant website. It gives you the control to optimize your website as you wish
3. Widest Range of Free Themes
It gives you a wide range of free themes which are available for all categories and niche. If you have a dance academy you may choose out of the many dance niche themes available on WordPress. To change the theme you just need to go to Appearance >> Themes and Select your theme. Just type the topic you are looking for and WordPress will showcase a large number of beautiful themes.
4. SEO Friendly Platform
Another thing which will make you a fan of this platform is that WordPress is SEO friendly. WordPress is designed according to the needs of an SEO expert. There are various plugins available for free on WordPress. Some of the popular SEO plugins are Yoast SEO and RankMath but we will suggest you using Yoast SEO because we are using out ourselves from past many years and it is the best SEO plugins for beginners.
5. Safe and Secure
WordPress is safe and secure and you should go for it if security is your concern. WordPress offers various security plugins for security purpose. Wordfence is one such plugin. With WordPress, your data remains safe and secure and it also gives you the control of making a backup of your complete WordPress blog. If you don't know how to do it manually at the backend you can use various security plugins which are available on WordPress.
For WordPress Master Course Contact:
7503458306
Email: [email protected]
Institute Address:-
Plot No 84, Pocket 12, Opp. Indan Gas Agency
Sector 22 Rohini Delhi 110086
So, these were the details of WordPress Course in Rohini Sector 22 Delhi. If you have any queries regarding admission, feel free to contact on the above mentioned address.